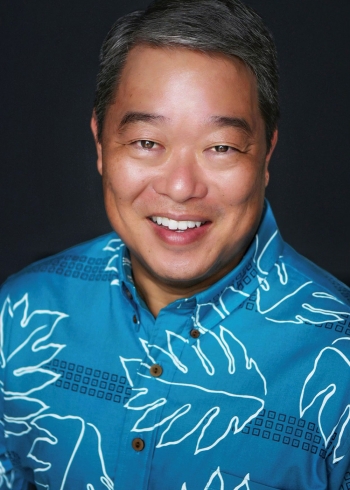 Scott Higashi
President
An experienced senior executive leader, Scott is the President of Pyramid Insurance Centre, Ltd. One of Hawaii's largest locally owned and operated insurance agencies, Pyramid has a 30+ year history of providing insurance solutions that protect the people and businesses of Hawaii so that they have a more secure future. He is also currently a leadership team member at Tradewind Group, a Hawaii-based diversified holding company. Immediately prior to this, he was President and Chief Executive Officer of Locations, LLC, which during his tenure became the largest locally owned and operated residential real estate brokerage, property management, and property research company in Hawaii. He also had oversight of the company's mortgage, title & escrow, and insurance ventures. His past leadership experience includes senior positions at Colliers Monroe Friedlander and Hawaiian Airlines.
Scott is a 2004 Pacific Century Fellow, and a 2008 recipient of the Pacific Business News Forty Under 40 recognition. He is a member of Cohort IV of the Omidyar Fellows, completing the rigorous 15-month leadership development curriculum in 2016.
Scott also commits his time to diverse and important community causes and public service. He is currently a board member of Make-A-Wish Hawaii and of Child and Family Service, volunteering with Hawaii-based organizations that positively impact and improve the lives of children and families in our community. Beyond Hawaii, he is a Trustee of the University of Puget Sound, his college alma mater. He is also the Board Chair for Leadership Education for Asian Pacifics (LEAP), a national non-profit advancing leadership and empowerment of Asians and Pacific Islanders in the United States. His past board and public service includes the Hawaii Chapter of the American Red Cross, HUGS, and Manoa Valley Theatre. He was also appointed twice to the Honolulu Real Property Tax Advisory Commission, most recently serving as Vice Chair.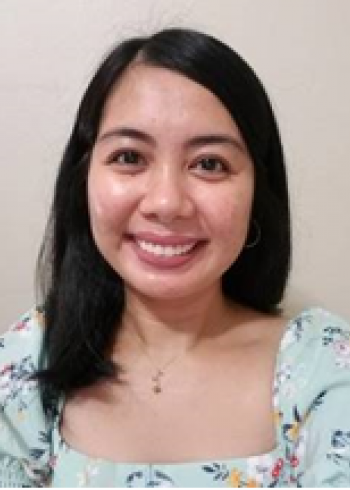 Alaissa Devera
Vice President of Personal Lines
As Vice President of Personal Lines, Alaissa oversees our Personal Lines department which is dedicated to finding personalized solutions for policyholders and agents. Her role also includes the oversight of internal communication of personal insurance products, and to assure that our customers receive the highest level of service. Alaissa joined Pyramid in 2015 as a processor and ascended to Account Manager and Supervisor before assuming her current role of Vice President.
Born and raised in Pangasinan, a province of the Philippines, Alaissa grew up speaking several dialects including sign language that she uses to help the deaf and mute learn how to read and write. Alaissa learned to be independent thanks to her grandparents, and how to effectively adapt to different cultures and situations while being raised by her parents who worked abroad. Alaissa moved to Hawaii with her family in 2014 and quickly learned to appreciate the warmth and Aloha of our community.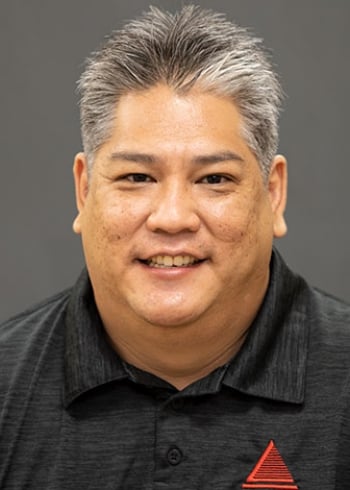 Shane Kumamoto
Vice President
Born and raised in Hawaii, Shane currently oversees Agency Operations, Customer Service, Agency Services, and Projects. He started his career in IT and assisted Pyramid with modernizing the Agency. Shane transitioned his IT experience into integrating technologies across all departments to ensure the organization's goal of providing the best insurance solutions for the people of Hawaii.
Prior to rejoining Pyramid, Shane was the administration officer at a local IT consulting firm, where he handled operations, accounting, and procurement. During his spare time, Shane enjoys spending time with his family and friends.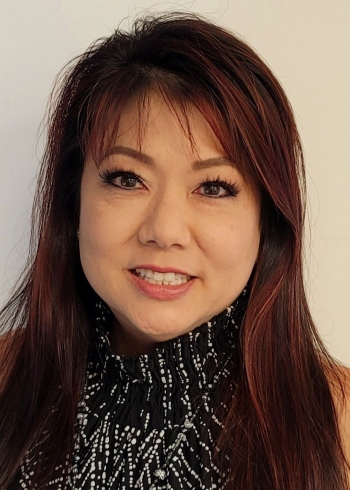 Tammy Yamada, CISR
Vice President of Commercial Lines
As Vice President of Commercial Lines, Tammy oversees the operations of our entire Commercial Lines department, while also handling the marketing of our large accounts, premium negotiations, and creative business support. She will also be responsible for keeping our agents and agency underwriters up-to-date with our current accounts and industry trends, retaining existing clients and obtaining new customers, as well as coordinating the relationship between our company and the insurance carriers and brokers. A graduate of McKinley High School and Cannon's Business College, Tammy has over twenty years of insurance experience and has been at Pyramid Insurance since 1995. In her free time she enjoys traveling and spending time with her family and friends.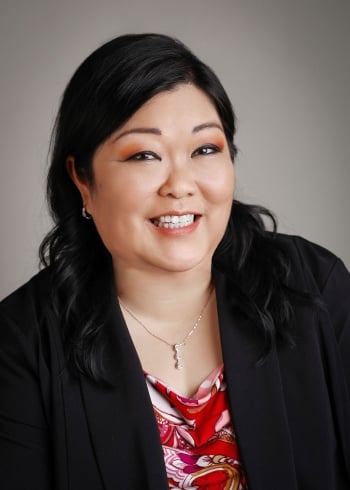 Jennifer De Sa
Director of Agent and Agency Relations
Jennifer De Sa has been in the Insurance industry for over 20+ years. Starting as a Claims Assistant at GEICO for 3 years. Then moving to DTRIC where she spent 11 years working directly with clients first in Service and then in Sales. Upon establishing herself as one of the top producers and even being acknowledged in July 2013 as Best in Real Estate: Insurance Agents as published in Honolulu Magazine.
An opportunity to move into Personal Lines Underwriting where she held that position for over 3 years.
Thereafter, she was approached for an opportunity at Island insurance as a Field Underwriter which allowed her to use her skills as an Underwriter and her background in Sales which tapped into her relationship-building skillset finding opportunities for growth.
Her role as Director of Agency Relations, allows her to provide guidance to agents helping to cultivate their business. She works with the management team to create synergy between Pyramid Insurance and the carriers or brokers facilitating robust relationships benefitting both the carriers, the independent agents, and the agency.
Jennifer also serves as a resource to the independent agents and advocates for them also serving as a liaison between the independent agents and the carriers. Her positive personality and empathy towards others are well-suited to attracting other independent agents ensuring the continued steady growth of Pyramid Insurance.